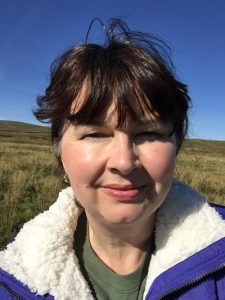 I play piano, harpsichord and harmonium/organ, plus recorders and crumhorn. I personally enjoy playing a wide repertoire from very early keyboard music (16th century) to 21st century classical, jazz and popular repertoire
Grade 8 standard of the ABRSM (more years ago than I care to remember)
Enthusiastic singer in a variety of styles
Committee member of the Midlands Early Music Forum
For three years, volunteer musical director for the Key Stage 2 summer show at Warton Nethersole's CE Primary School
Exam accompanist for non-keyboard instruments.
Directed in-house singing group at a Leicestershire business
Accompanist for TACT (local theatre company) Christmas show 2013 and arranged and performed music in their production of Canterbury Tales
Member of Banners Gate Musical Comedy Society in the 1980's, taking chorus and lead roles, assisting with rehearsals as accompanist and conductor
Previously on Church organ team for Grendon church (plus funerals etc)
Available for coaching in aural/listening tests for ABRSM and MTB exams.
Excellent record of student success in  ABRSM and MTB exams
I teach piano at my home near Tamworth, on the Warwickshire / Staffordshire border. Within easy reach of Atherstone, Polesworth, Twycross, Austrey and Newton Regis. I also teach online.
If you would like to learn another instrument in addition to, or instead of piano – I can recommend the following local teacher.
Violin teacher – Joanne Smith, in Grendon – tel. 01827 720273
Jo and I are also available to provide music for weddings, parties, funerals and any other occasion.